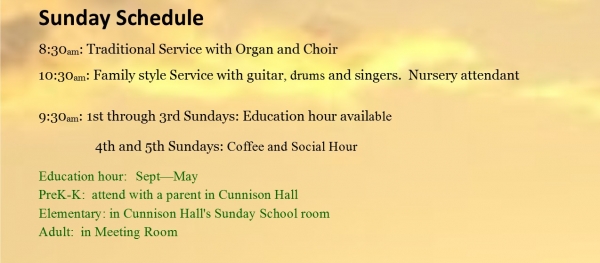 This Week at St. Mark's
Summer of 2014:
Sundays
8:30am Traditional worship with organ
10:30am Family style worship with guitar and drums


July 20th Rev Will McGarvey from Interfaith council will be at both services and lead a discussion between services (9:40am) in the meeting room about this ministry.


Posted: July 30
I heard something today that I really liked. Things don't happen to you, they happen FOR you. So that struggle that you are going through, how do you make that work for you? This ties into the sermon this week in a way. Pastor Cary was talking about that it is not the responsibility of church leaders anymore to determine good vs bad. Maybe it isn't our job (personally) either. If there is good inside of each one of us, then in the things that happen, it seems reasonable that there is good and bad present as well. It is up to us to make what we will out of it.