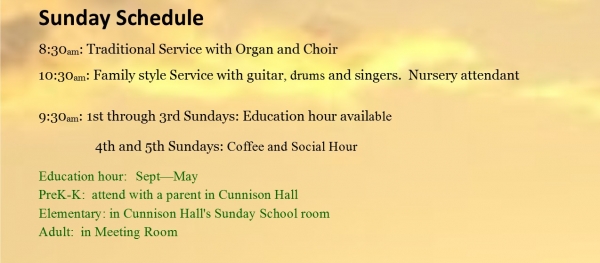 This Week at St. Mark's
Summer of 2014:
Sundays
8:30am Traditional worship with organ
10:30am Family style worship with guitar and drums


July 20th Rev Will McGarvey from Interfaith council will be at both services and lead a discussion between services (9:40am) in the meeting room about this ministry.


Posted: August 27
This week we looked at the Bible story of the midwives that refused to kill the Hebrew sons, even though the ruler at the time had ordered them to do so. Pastor Marv asked the question "How can you change the world [with your acts of faith]?" Yesterday a friend of mine answered this for herself. I had posted a silly post that was supposed to bring awareness to cancer. She posted that she didn't feel that the silly posts did much to help people with cancer. Her son is a cancer survivor, so this is a cause near and dear to her heart. So she donated to this fund instead and posted the link. Thanks Jyl!
www.gofundme.com
Cara has been battling Leukemia for a couple of years. She has exhausted all of her treatment options and has entered Hospice. Her wish is to go to Disneyland and we are going to make it happen! Time is precious and very limited. We are planning the trip for September 4 and ANY help is so very mu...