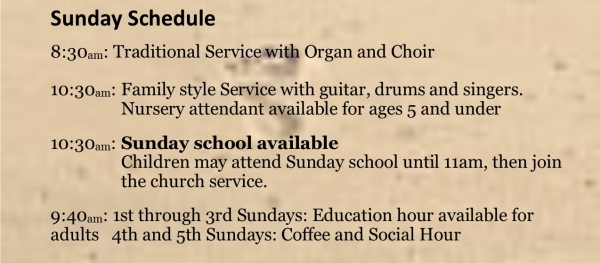 This Week at St. Mark's
Fall 2014:
Sundays
8:30am Traditional worship with organ
10:30am Family style worship with guitar and drums

Lots of exciting things are happening at St. Mark's.
Membership 101 class continues 11/16 and 11/23 at noon, bring a bag lunch. Come even if you missed the first class!
11/9 at 9:40am in the meeting room, the call committee is there to discuss our community
11/23 Congregational meeting to vote on the budget 9:40am in the Sanctuary
11/30 10:30am-2pm Worship, Lunch and Christmas Make and Take Craft Fair. NO 8:30am service today!