Monthly Community Outreach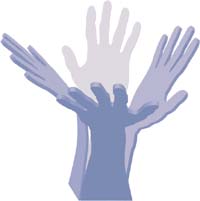 Sharing Social Ministry is an important calling to St. Mark's. Each month the church sponsors a different organization doing wonderful acts of service, both locally and internationally.
The Social Ministries group meets one afternoon a month to discuss, plan, and prayerfully consider each month's focus. (please check our events calendar for meeting days/times)

They help educate the congregants and bring to light the many people who devote their lives to the service of others - those in crisis, in need, in total dire circumstances.
...feel free to email the office with any questions: officeadmin@sm-lc.net...

<![endif]>
<![endif]>